News
Last Update :1/31/2019
New Listings in the Region
~~NEW LISTINGS~~
INTERNATIONAL CLUB of MYRTLE BEACH
Murrells Inlet, South Carolina
This Willard Byrd design contours with the Lowcountry terrain to provide both a beautiful and challenging layout. Only 15 miles from Myrtle Beach!
The clubhouse is 6,400 SF and has a distinctly European-inspired design.
· Year-round golf
· Well-maintained training facilities
· Golf community
---
MOUNT MITCHELL GOLF CLUB
Burnsville, North Carolina
The Mount Mitchell Golf Club has been rated four and a half stars (out of five) by Golf Digest Magazine. Golfweek Magazine ranked Mount Mitchell Golf Club #11 in 2016 – NC "Best in State". North Carolina Magazine ranked it in the top ten public courses in the state.
The Seller has included 10 "Stay & Play" condominiums with the sale of the golf course; 8 Units with 2 bed 2 bath and 2 Units with 3 bed 3 bath.
---
SKYBROOK GOLF CLUB
near Charlotte, North Carolina
Under $2,000,000
Located in Huntersville, near Charlotte and Lake Norman, and is considered "one of Charlotte's finest golf courses".
A John LaFoy Championship course, beckoning with beautiful rolling fairways and incredibly scenic views, this spectacular golf course winds through the Skybrook neighborhood.
---
CONFIDENTIAL LISTING
Central Florida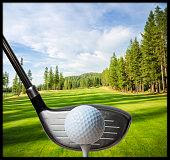 Central Florida pristine, semi-private course with 36 holes!!
· Year-round golf
· Well-maintained training facilities
· Superb amenities
A MUST SEE!! Call for more details.
---
NC License #193434, C14312
FL License #BK3036361, CQ1019764
SC License #1334
---
[ More News ]