Membership Benefits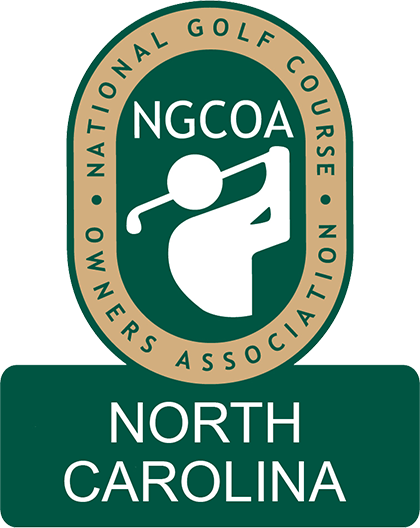 North Carolina Golf Course Owners Association Membership
Serving Golf in North Carolina
Click here for the Membership Brochure (for online payment, please email David Norman, dnorman008@gmail.com)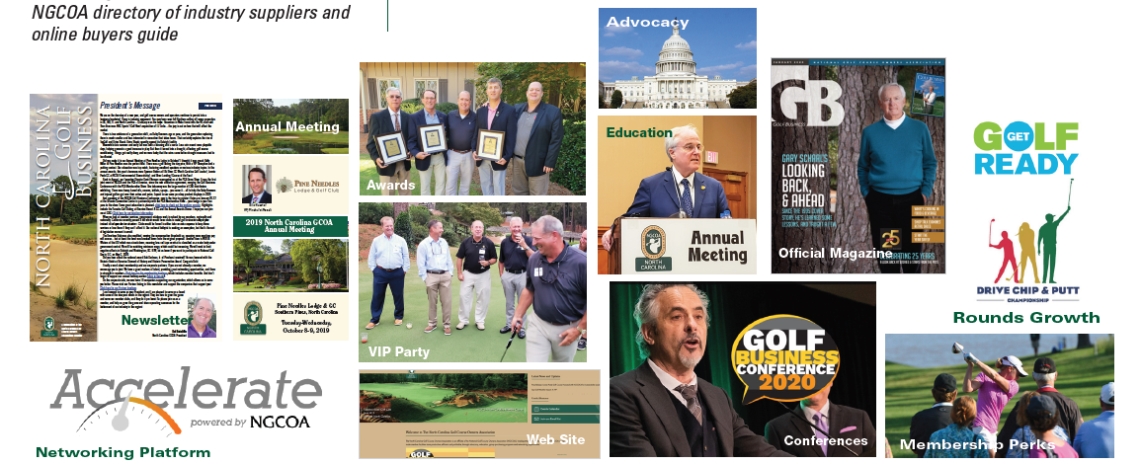 Networking Communities and Conferences
The Accelerate digital platform puts you in the room with owners/operators who share the same challenges as you — a great place to seek solutions. The NGCOA Conference & Golf Industry Show offers great networking and education. The new TechCon event keeps you up-to-date on the latest industry technology.
Advocacy
NGCOA and our North Carolina Chapters are on the job in DC and Raleigh tracking issues that affect our members. NGCOA and allied associations support WE ARE GOLF and National Golf Day to protect our industry and business interests.
Operating Solutions
NGCOA and our chapter combine to offer operating solutions to grow revenue and control costs. Some of our offerings include Golf Business magazine, the website www.ngcoa.org, online manuals and articles, distance learning (webinars), NGCOA Circuit eLetter, online buyer's guide, email updates and tee time solutions. NGCOA is your advocate on third party reseller issues that affect your profitability.
Chapter Annual Meeting
The chapter's premier event is the North Carolina GCOA Annual Meeting. It features great education with top speakers, networking, golf and a reception. The event includes recognition for North Carolina industry leaders.
Regional Services
The North Carolina Chapter represents courses throughout North Carolina. The chapter publishes North Carolina Golf Business newsletter and produces educational meetings, great for networking. The website, www.ncgolf.org is also a great resource for news, member directory access and for job postings. The chapter also collaborates with allied associations to focus on impacting your bottom line. The chapter works with vendors through the Partner Program, to showcase companies engaged in supporting member clubs. The chapter does surveys periodically on important topics such as health care costs.
Rounds Growth
NGCOA partners with the PGA of America to offer player development programs, such as "Get Golf Ready," "Drive, Chip & Putt" and "Women's Golf Month."
Membership Perks
NGCOA members receive special perks from our allied associations, including free admission to championship golf events, such as the PGA Championship, The PGA Senior Championship and LPGA events. Privileges vary, but in some cases spouses and children are included. NGCOA membership also affords free admission to the PGA Merchandise Show.
A Word from our President
" Without a doubt, the best investment I have ever made in the golf business is my membership in the NGCOA. In my first year, I found solutions that saved over $15,000. Since then, I have learned many lessons from fellow owners/operators, and each of those was worth more than my dues. Here in NC, we have saved clubs millions of dollars across the board. When you consider the education, the buying opportunities, the networking, the legislative efforts – membership in the North Carolina Golf Course Owners Association is a no brainer."
– Del Ratcliffe, Ratcliffe Golf Services